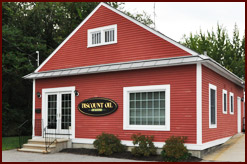 Discount Oil Co. Inc. is a family-owned and -operated home comfort company established in 1976. We simplify our customers' lives by attending to every home comfort need, including heating, cooling and indoor air quality. We believe that customers should never have to think about their heating or cooling systems, and we take care of everything, so all you have to do is turn them on.
Our customers enjoy superior comfort and fuel economy because we install advanced, high-efficiency equipment and achieve optimum performance through expert setup and tuning.
Service Department
The Discount Oil service team is rich in experience and knowledge. Our service managers and technicians receive excellent, ongoing training so that they are fully prepared to install and maintain today's sophisticated, electronically controlled equipment. Our technicians are available 24/7, so we can offer prompt response around the clock.
Punctuality is a point of pride for our service team, and you can trust them to respond quickly and work efficiently. We have great respect for our customers' homes, and you can count on us to work neatly and perform installations that are as orderly and attractive as they are functional.
Storage Facility
Discount Oil is an established fuel supplier that understands the oil business. We ensure a dependable supply of Oilheat and diesel for all our customers with our two storage facilities. In the event of severe weather, we will always have the fuel we need to keep you supplied.
Dependable supply is the fuel dealer's first obligation, but reliability is nothing to take for granted. It is a little-known fact that many oil dealers do not maintain independent storage and instead send their trucks to a wholesaler's terminal every time they run out. In the event of a severe weather event or calamity, they might not be able to meet their customers' fuel needs.
Service Area
Discount Oil serves customers in 35 communities in New Hampshire and Vermont. Here is a list of the communities we serve:
NH:
Alstead
Ashuelot
Chesham
Chesterfield

Drewsville
Dublin
Fitzwilliam
Gilsum

Harrisville
Hinsdale
Jaffery
Marlborough

Marlow
Munsinville
Nelson
Peterborough

Richmond
Rindge
Roxbury
Spofford

Stoddard
Sullivan
Surry
Swanzey

Troy
Walpole
Westmoreland
Winchester


VT:
Bellows Falls

Brattleboro

Dummerston

Guilford

Putney

Vernon

Westminister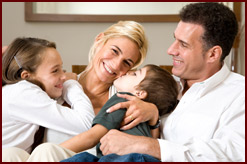 Discount Oil welcomes new customers. If you would like to experience the peace of mind of having a reliable supplier that provides attentive, proactive service, please
click here
to fill out our online form.
New Customer Special
New customers are always welcome at Discount Oil! When you become a regular automatic delivery customer of ours, we often have special promotions on our very popular service contracts. A
service contract
provides the preventive maintenance your heating system needs, along with the assurance of 24-hour service, 365 days a year, and repair/replacement coverage for many of your system's vital components.
Referral Program
Word of mouth is vital to the growth of Discount Oil, and we encourage our customers to tell friends and associates about the great value and service that we deliver. If you are telling friends about Discount Oil, please take advantage of our referral program. Every time a referral of yours becomes a regular Discount Oil customer, we'll send you a coupon to reduce your cost on future purchases. Please give us a call today or
contact us online
to refer a friend.